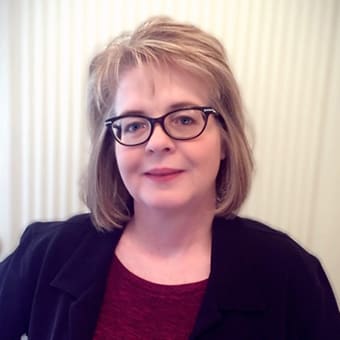 Dr. Erin McNulty
Erin McNulty grew up in Ghana, West Africa, with a dream of becoming a jockey. While her short stature would allow for such a venture, she heeded her parents' advice of seeking a less dangerous occupation and ultimately resolved to become a veterinarian. Her family eventually moved to Tucson, Arizona in 1982. Dr. McNulty graduated from the University of Arizona with a Bachelor of Science degree in 1988, and then graduated from Colorado State University as a Doctor of Veterinary Medicine in 1992.
After graduation, Dr. McNulty moved back to Arizona to work as an associate veterinarian in Apache Junction for 7 years and then in Mesa for 19 years. During this time, Dr. McNulty continued her lifelong dream of global health support by volunteering for short-term trips to various countries: Malacca Zoo in Malaysia, Thai Society for Conservation of Wild Animal in Thailand, Heifer Project International in Bangladesh, and Zoologico Miguel Alvarez Del Toro in Chiapas, Mexico. Dr. McNulty has also worked with the Federal Veterinary Medical Assistance Team to provide veterinary related care during national animal disease disasters.
In May 2018, Dr. McNulty completed her Certificate in Global Health and Development from the University of Arizona, which has helped to satisfy her desire for lifelong learning and global health and welfare. In Dr. McNulty's spare time she likes to hike the Superstition Mountains, kayak the Salt River, and enjoy the Arizona outdoors. Dr. McNulty has been part of the Gold Canyon, AZ community since 2002. She and her daughter share their home with two cats, one rabbit and one dog.